Interested in being married at First Church? See our Weddings page.
Most of the rooms in our beautiful, historic building are available for community use. Wi-Fi is available throughout the building. Generally speaking, we charge $25/hour for all rooms in the church except for the Sanctuary and the Gathering Hall, which are $50/hour. If food is involved, there is also a $25/hour cleaning charge. Each of these fees is negotiable, and subject to change on a case-by-case basis. We do not charge rental fees to church members — however the custodial charge for food-related clean-up is non-negotiable. We also welcome donations to the church from groups who are not charged a fee.
Interested in building rental? Please complete our rental inquiry below ↓
Sanctuary
Large room with pews, organ, piano, and a/v and sound equipment. Seats 300–400 at full capacity. Our present limit due to the pandemic is 80–100 to allow for physical distancing.
Gathering Hall
Large room with space for tables and/or chairs. Accommodates up to 10 tables with 8 seats at each at full capacity. Our present limit is 6 tables with 5 seats each.
Kitchen
Equipped with commercial range, dishwasher, coffee maker, and plates/drinkware/silverware. Refrigerator and freezer are available but space can be limited. Users will need instructions for operating range and dishwasher and for cleaning after use.
Parlor
This smaller room has couches and chairs and is perfect for smaller meetings. It can be walled off from the rest of the church for privacy and noise reduction.
Classrooms / Playrooms
Located on the second floor, these rooms have plenty of space and light. There are a meeting table with chairs, and two airy rooms with carpets and toys for young children. These rooms are not handicap-accessible
Basement
This large, carpeted room is perfect for larger meetings and kids' birthday parties. There is plenty of space, and many toys for young children. Tables and chairs can be set up for meetings. The basement is not handicap-accessible.
Offices
First Church has 2 offices that are available to rent on a short or long-term basis. Each has a desk and shelving.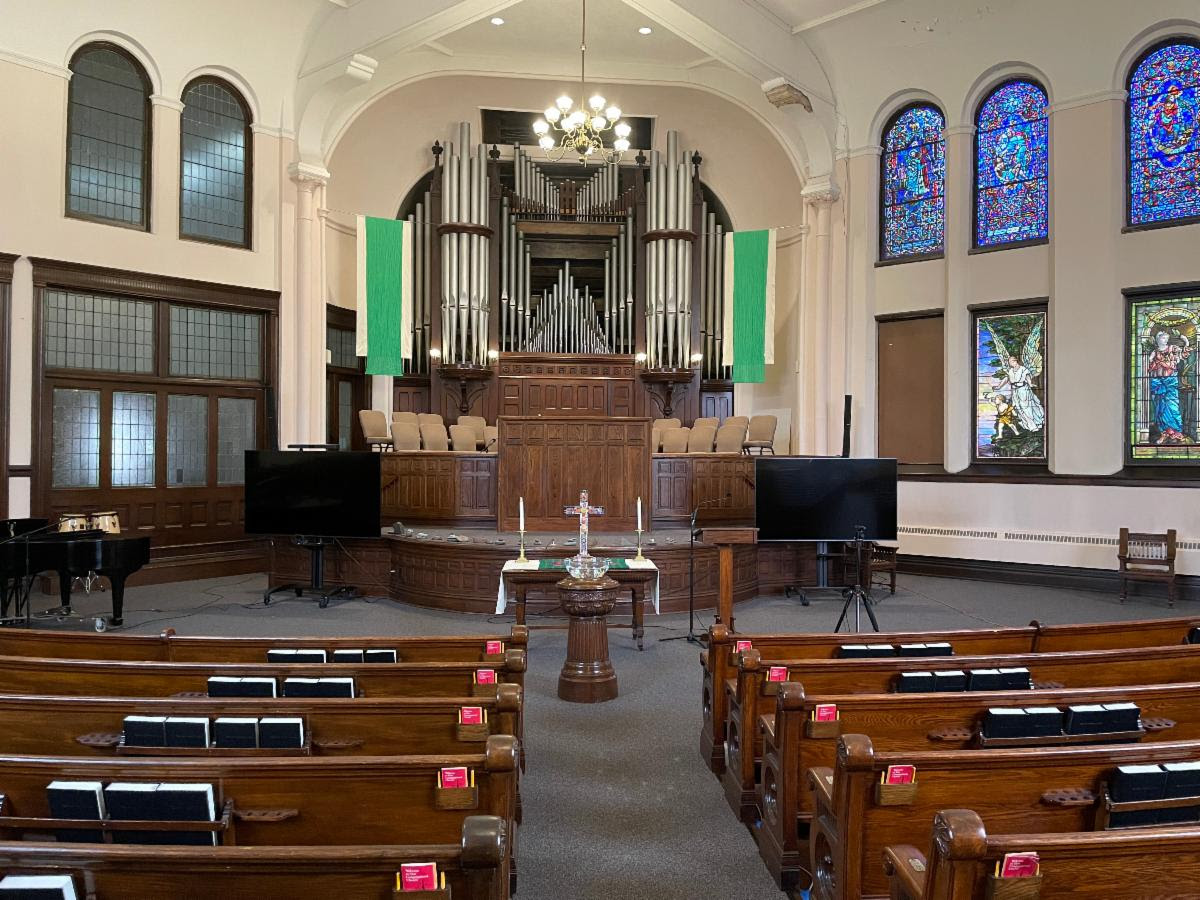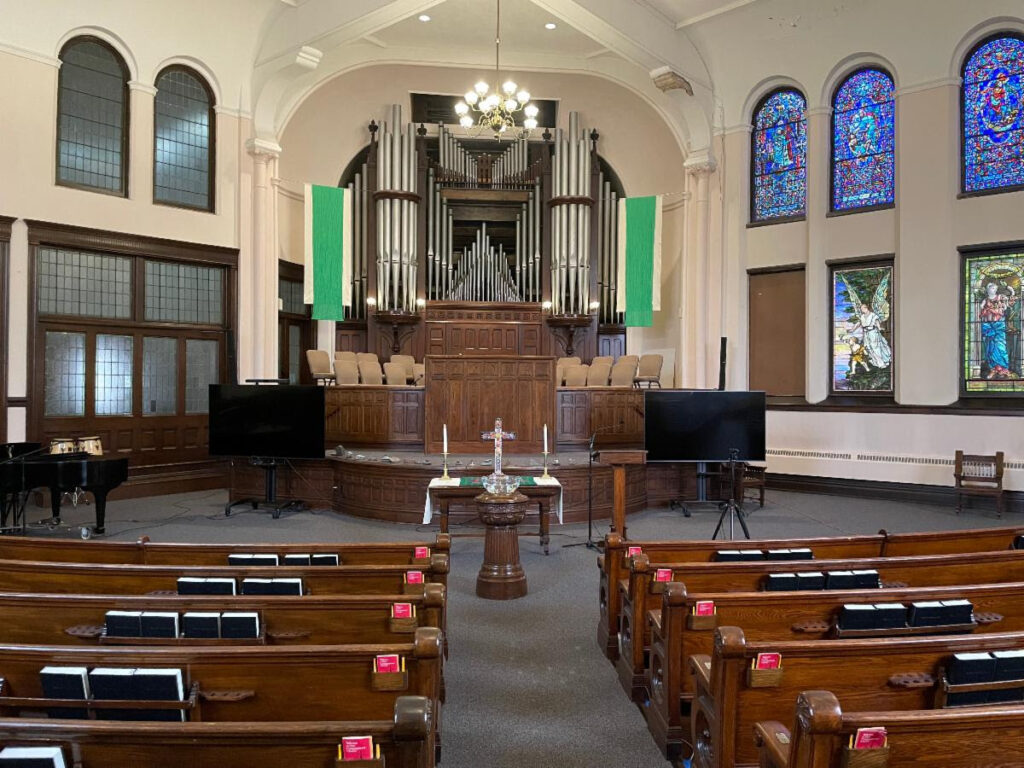 Inquire Now
Have other questions, or want to inquire about another type of rental? Please contact Sarah Tittle at [email protected] for all building inquiries.