Our congregation has created an art gallery in our main gathering space (known as Pilgrim Hall). We are pleased to display work from various artists in our community and beyond. We feel blessed to be surrounded by these beauty and spiritually meaningful creations. We welcome inquiries from artists about showing your work.
Current Show Running: Emily Donovan
Emily Donovan's nature-based watercolors will be with us into spring, 2022. She is a St. Paul artist who uses natural materials in her art to explore human interaction in the environment, seasonal cycles, and the origins of color. She graduated from the University of Minnesota where she studied Visual Arts and Art History and is beginning her eighth year of research into traditional methods of creating color from plant- and insect-based pigments. She has received two MN State Arts Board Artistic Initiative grants and the Artist Support Grant in 2021. Recently she completed her first artist residency in Cusco, Peru where she spent six weeks working with local natural dyes experts.
Emily's work is exhibited nationally in galleries and art centers. Recent notable group exhibitions include "Many Waters – A Minnesota Biennial" at the Minnesota Museum of American Art (2021) and "Birds of a Feather: Contemporary Avian Arts" at the Minnesota Landscape Arboretum (2021). Emily's mural, "Earth Stewards" was installed in 2020 at the Ramsey County Courthouse Council Chambers in St. Paul. She regularly hosts artist demonstrations and volunteers in schools to teach her process. She also enjoys collaborating and foraging materials with local gardeners and naturalists to learn more about plants in Minnesota.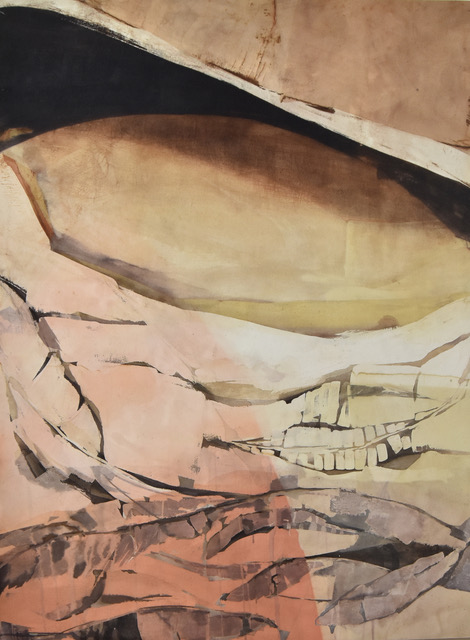 Here are some of the exhibits we have hosted in past years:
Life-size puppets created by children in the First Church community for the production of "Joseph's Colorful Coat"
Photographs of church towers from around the world by Don Loegering
Minneapolis Public School exhibit of students' artwork depicting "What Is Home to Me?" focusing on issues of affordable housing and homelessness
Serigraphs with religious themes by John August Swanson
Hooked art (textiles) by rug hooking artists Tish Murphy, Joan LeVine and Kathy Morton Mulvain
Nature photographs and poetry by Bob Ochtrup, photographer, and Jeff Wolvertine, poet
Watercolor paintings by Ann and Wayne Sisel
Nature prints by Jan Shogren
Favorite art pieces from the First Church community
Watercolors and pastels by Walter Breckenridge
Exhibit of prints by 21 different artists inspired by the poem "Laughing Bear" by Katherine Tilton, which is about domestic abuse. "The Laughing Bear Portfolio" was the inspiration of Diane Eicher who is also one of the artists. First Church also hosted a fundraiser for the St. Paul Domestic Abuse Intervention Project.
Abstract paintings in oils and acrylics and pencil drawings by Amy Smith