Our congregation has created an art gallery in our main gathering space (known as Pilgrim Hall). We are pleased to display work from various artists in our community and beyond. We feel blessed to be surrounded by these beauty and spiritually meaningful creations. We welcome inquiries from artists about showing your work.
Current Show Running: Fresh Eye Arts Showcase
Fresh Eye is showcasing Soon-Wai Wong, an intuitive artist supported by Fresh Eye Arts. Soon-Wai creates his own methods for observing perspective. His drawings often feature layered, energetic linework. He began his studio practice by creating small illustrations of his favorite subjects: classic cars and cityscapes. When he decided to focus his drawings on the personal subject of his travels, his work began to grow in both complexity and scale.
Soon-Wai's work has been on display at the MSP International Airport, the North Suburban Center for the Arts, Mississippi Market, Fresh Eye Gallery, and more. He is regularly commissioned by businesses and individuals as well.
Fresh Eye Arts is a fine arts program that supports artists with disabilities. This is a service offered by MSS, a day services provider that serves the Twin Cities Metro area of Minnesota. Fresh Eye Arts provides the opportunity for artists to explore, learn, create, show, and sell their work. Fresh Eye artists are self-driven and are supported in their professional development. The artists are provided with high quality materials and access to art facilities that include screen printing, ceramics, and more. Fresh Eye Arts is designed and supported by professional teaching artists.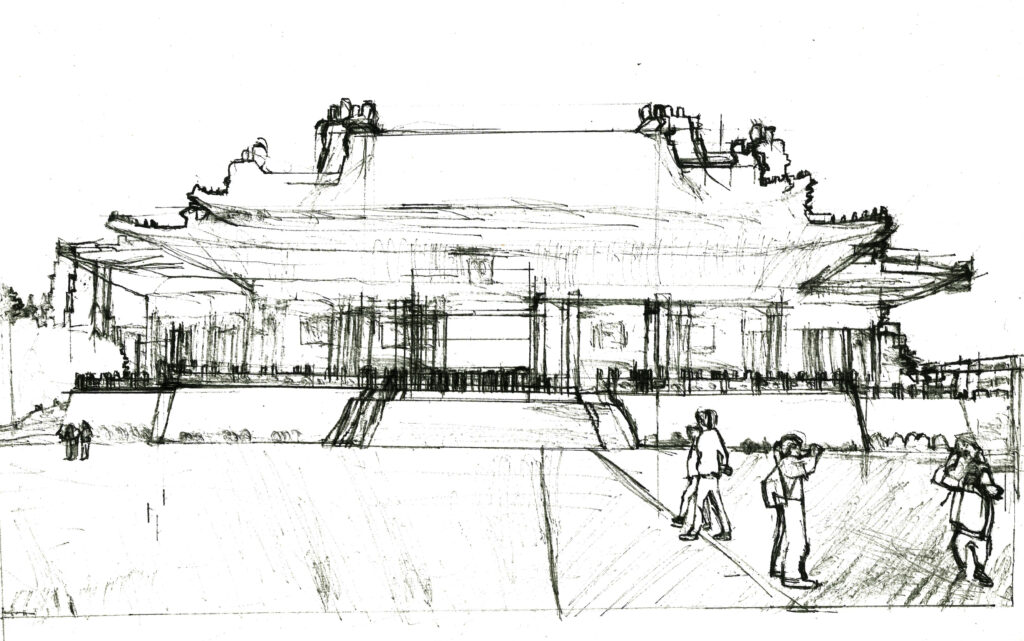 Here are some of the exhibits we have hosted in past years:
Life-size puppets created by children in the First Church community for the production of "Joseph's Colorful Coat"
Photographs of church towers from around the world by Don Loegering
Minneapolis Public School exhibit of students' artwork depicting "What Is Home to Me?" focusing on issues of affordable housing and homelessness
Serigraphs with religious themes by John August Swanson
Hooked art (textiles) by rug hooking artists Tish Murphy, Joan LeVine and Kathy Morton Mulvain
Nature photographs and poetry by Bob Ochtrup, photographer, and Jeff Wolvertine, poet
Watercolor paintings by Ann and Wayne Sisel
Nature prints by Jan Shogren
Favorite art pieces from the First Church community
Watercolors and pastels by Walter Breckenridge
Exhibit of prints by 21 different artists inspired by the poem "Laughing Bear" by Katherine Tilton, which is about domestic abuse. "The Laughing Bear Portfolio" was the inspiration of Diane Eicher who is also one of the artists. First Church also hosted a fundraiser for the St. Paul Domestic Abuse Intervention Project.
Abstract paintings in oils and acrylics and pencil drawings by Amy Smith