Welcome!
We are happy that you are considering First Church for your wedding. We understand the importance of this day and will do everything possible to assist you in making this a meaningful occasion. Please contact Sarah Tittle at (612) 331-3816 or [email protected] to set up an appointment to see our building or to schedule your wedding.
You can also get started by completing our wedding form below ↓
About First Church
First Congregational Church of MN, United Church of Christ is a progressive Christian community that gathers to listen, speak, then act, in a spirit of justice, compassion and stewardship. We practice an "Open and Affirming" philosophy which means we recognize marriage equality for all couples, gay and straight.
Our building, constructed in 1886, is on the National Register of Historic Places. The church is handicapped accessible, with a lift at the main entrance to assist those for whom stairs are difficult.
The sanctuary seats 300. It features semi-circular pews, beautiful stained glass, pipe organ and grand piano. Our gathering space can comfortably hold 80 people seated at tables.
Wedding Officiant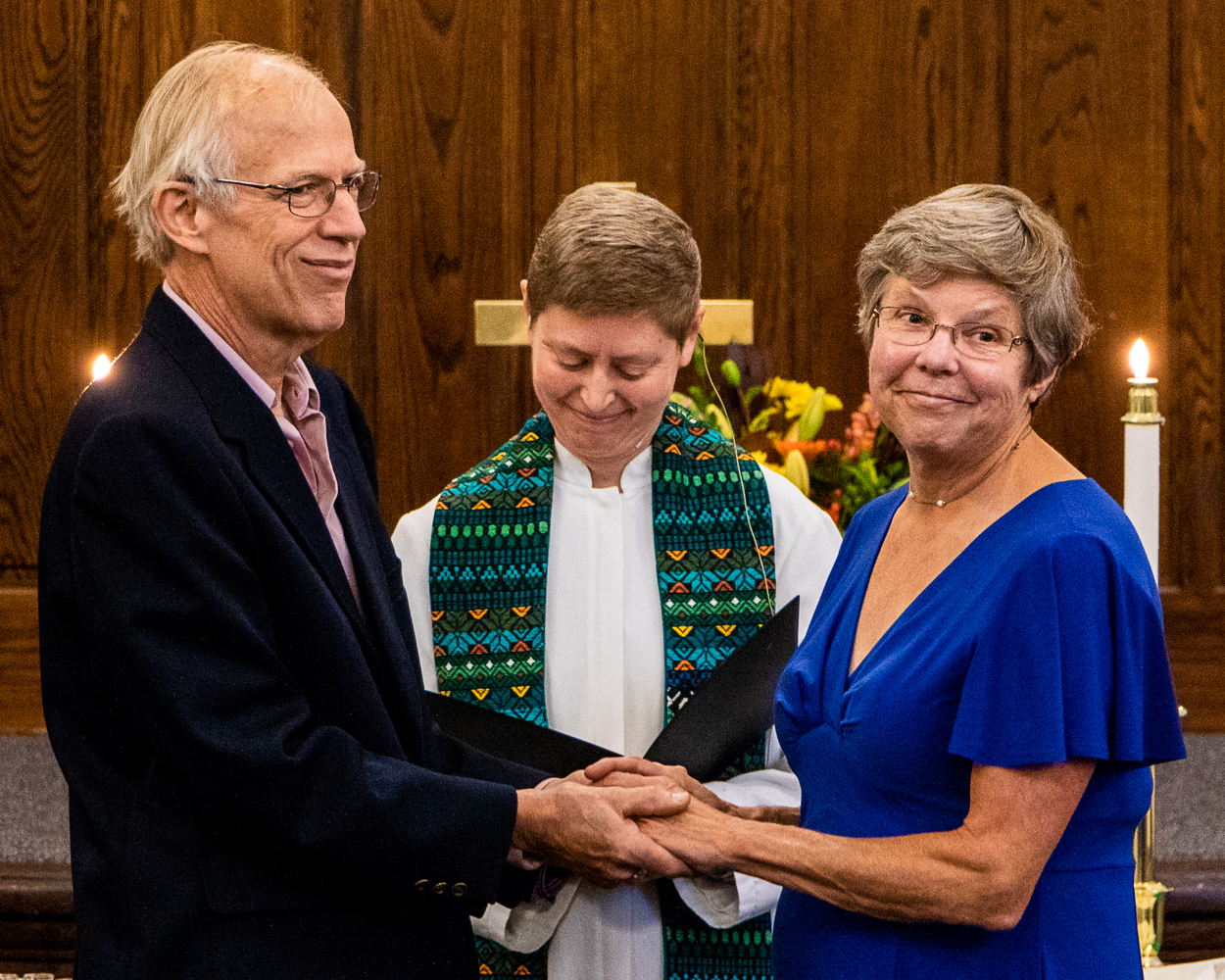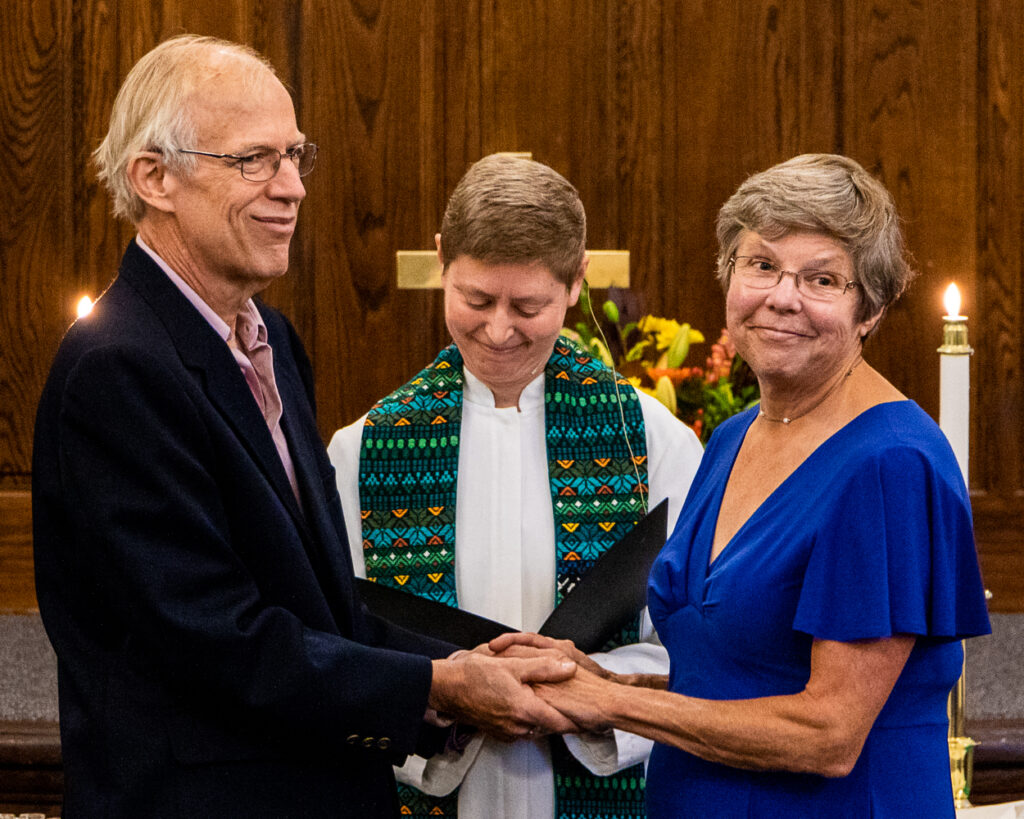 Couples are welcome to invite their own pastor or officiant to perform the ceremony at First Church. A First Church representative will work with couples throughout the planning process for your wedding. This person will be present to unlock the building for the rehearsal and wedding ceremony, and to help with any equipment needed.
Rev. Jane McBride is the pastor of First Church. She is available to officiate wedding ceremonies for members and friends of First Church, and occasionally for those not affiliated with the church. She requires that couples work with her for 4–5 sessions of premarital counseling and ceremony preparation. These sessions last about 90 minutes each. 
As a basis for premarital counseling, Jane will ask the couple to complete the Prepare/Enrich assessment. This tool identifies a couple's strength and growth areas. As a trained facilitator, Jane helps the couple discuss and understand the results of the assessment. She guides them in learning and practicing relationship skills.
Jane charges $500 for counseling, ceremony planning, rehearsal and wedding service. This fee is waived for members and friends of First Church. Please contact Jane to set up an appointment if you are interested having her officiate your wedding.
Musician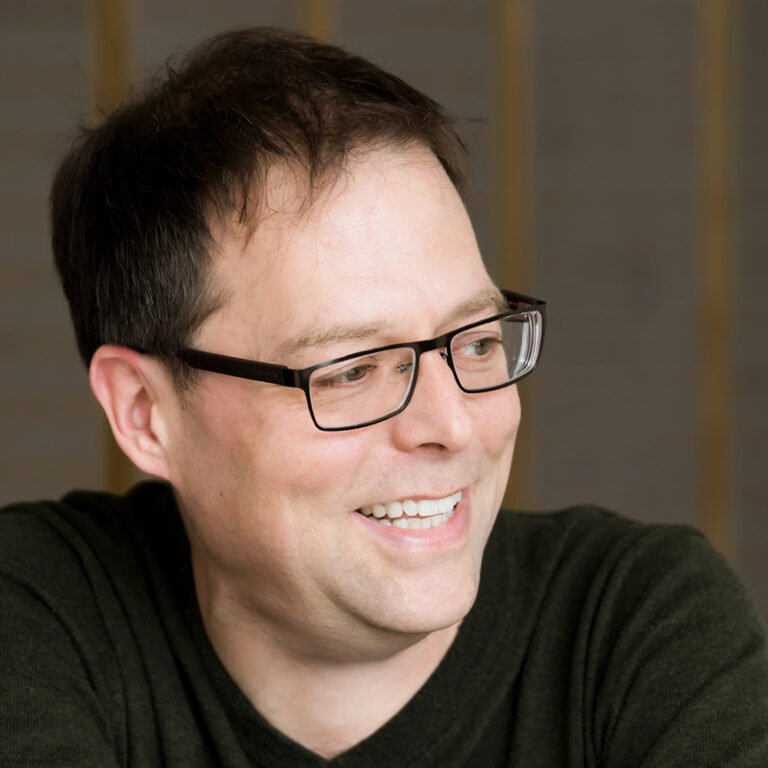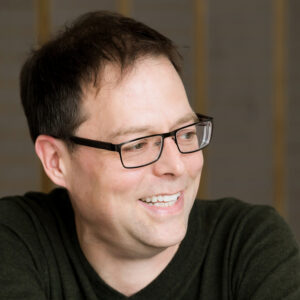 Dr. Byron Almén is the Minister of Music at First Church. Byron plays piano and organ, and directs the choir at First Church. He is available to play preludes and postludes, to offer special music, and to accompany vocal or instrumental soloists. For all weddings that are held in our sanctuary, you have the option of asking Byron to play at your service. If Byron is not available and you need help finding someone to provide music, we may be able to help you.
The fee for wedding consultation and the wedding service is $200. Our organist charges extra for the following services:
attendance at the wedding rehearsal;
rehearsals with other musicians on days other than the wedding;
reimbursement for the cost of music that she needs for the wedding.
---
Building Use Fees
The fees listed below are negotiable in the case of small ceremonies or situations of financial hardship, at the discretion of the Principal Minister.
Building Use Fees for Members
Building Use fees for persons who are members or friends of First Church are $250 for the wedding service. Given that this fee is very reasonable, we ask members and friends to consider making an additional donation to the church.
Building Use Fees for Non-Members
These fees are for persons who are not affiliated with First Church as members or friends.
The fee structure depends on whether you will have a wedding only or a wedding and reception with food brought in or food prepared at First Church. These fees do not include compensation for clergy and musicians (see above).
A $100 non-refundable deposit fee is due to reserve First Church for your wedding and rehearsal. This fee will be folded into the overall fee for the event. A separate $250 security deposit fee is also due when you make your reservations; this fee is refundable if the facilities are left in good order. These deposits must be turned in with a completed reservation form in order for the date to be put on the official calendar.
Rental fee for wedding only (reception off-site)
$750 (for up to 4 hours)
Fees include use of the sanctuary for the wedding and rehearsal, and all of the following:
custodial services
First Church representative
use of grand piano and/or organ and the sound system
gathering space for guests to mingle
wedding banner(s), if desired
rooms for dressing,
If there will be a reception at First Church with food brought in, ready to be served
$1000 (for up to 6 hours).
This fee includes all of wedding items, and all of the following:
Tables, chairs, plates, silverware, water glasses and coffee cups for 80 people. (Does not include tablecloths or wine glasses)
Use of kitchen for serving food
Use of dishwasher for clean up (we will supply a person to operate it)
If there will be a reception at First Church with food prepared in the First Church kitchen
$1500 (for up to 6 hours)
This fee plan includes all of the wedding and reception items listed above, plus the use of the commercial prep kitchen for a licensed caterer to use. First Church would need a copy of the license and proof of liability insurance.
---
Decorations and Equipment
You should discuss with the First Church representative your plans for such decorations as floral arrangements, candles and floor runners. Chairs and tables in the gathering area can be arranged to your liking.
General Building Information
Church office hours are from 9:30a–3:30p, Tuesday–Friday. There is no parking lot for the church; please encourage guests to leave additional time to find street parking. We do not allow smoking. Beer and wine is permitted only with prior permission.
Security and Liability
Guests using the First Church building are asked to leave it in a clean, safe and secure condition. The party or parties reserving any part of the facilities must sign a waiver that holds First Church harmless from any and all liability for any accident or injury that may occur to anyone while the person, organization or group is using the facilities, regardless of the cause, and regardless of the extent of injury or damages.
Tell Us About Your Wedding
If you're interested in discussing a wedding at First Church, please complete the form below or contact Sarah Tittle at [email protected].