Mississippi Park Connection: Mission and Ministry Volunteer Event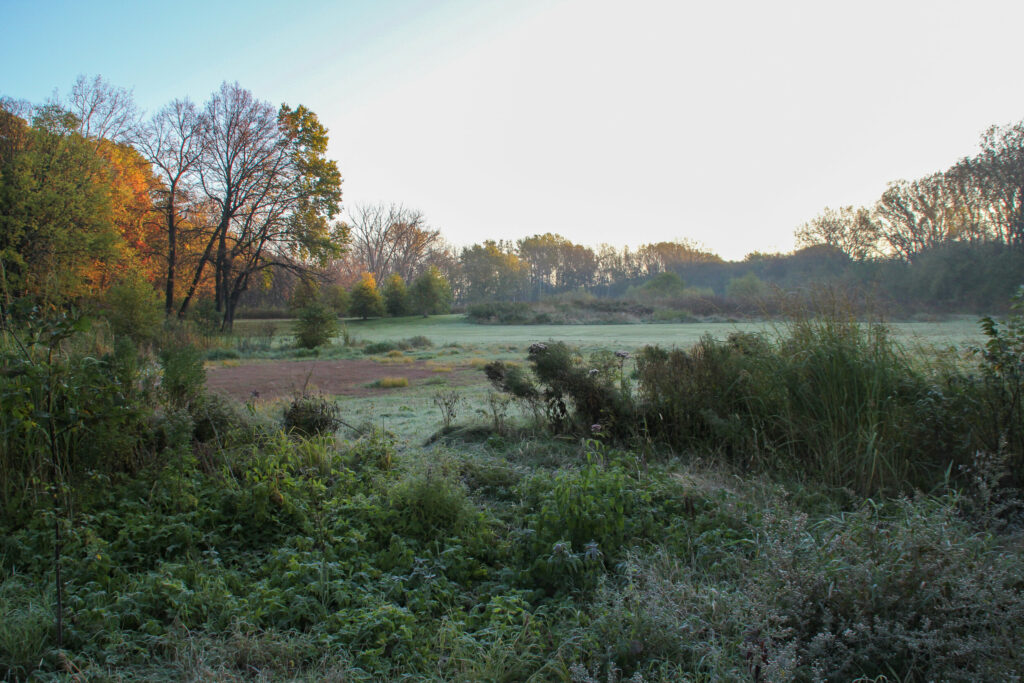 Join us for a morning of volunteer service with our M&M Dollars recipient Mississippi Park Connection. We expect to be working together with MPC/Americorps members to prepare an area prior to prairie restoration at Crosby Farm Regional Park in St. Paul. The prairie is currently covered with burdock, and we need to remove the seeds from the plant to start the restoration of the area. It's a long-term project, but this is where we make a big impact! We will also break for some interpretation and storytelling by the river. This family-friendly event will take place on Saturday May 14, 9a-noon at Crosby Farm Regional Park, 2595 Crosby Far Rd., St. Paul, 55116. Email the First Church office to register.
Listen with Lisa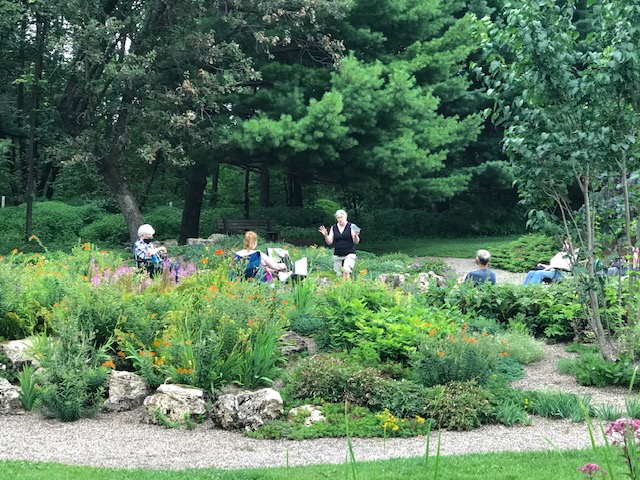 In slowing down, stopping, and listening, you may find hidden wonders, peace, and relaxation in the world around you. In a park, in your neighborhood, or in your own backyard and out your window. Please join Lisa Keitel for a time of purposeful listening and learning about birds in some of our parks and natural areas. Please register by contacting the First Church office. There is a limit of 12 people for each event.
Tuesday June 7, 6pm at Veteran's Park, 64th Street East and 11th Ave S, Richfield MN. We are meeting on the back side (the east border) of Veteran's Park. If you come to the large parking lot and playground you are in the wrong place. There is plenty of street parking. Look for Lisa in the grassy area just off 11th Street.
Thursday, June 9, 10am at Crosby Farm Park, 2595 Crosby Farm Rd, St Paul, MN . Come down to the river and meet by the picnic pavilion. We will take a short walk to our meeting place.
Saturday June 18, 10am at Reservoir Woods, 1901 Alta Vista Drive, Roseville MN. There is a small parking lot at the entrance and plenty of street parking. There will be a short uphill walk to our meeting area.
Elder Luncheon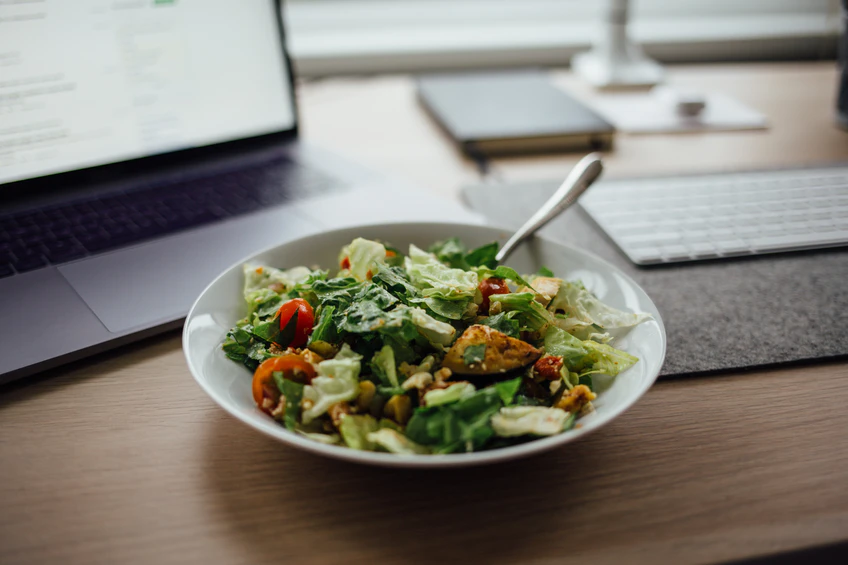 If you identify as an elder, please join us on Zoom for a lunch and conversation on Wednesday May 18 at noon. Please contact the office for the link to join the meeting or if you have questions about attending.
Summer Camping Opportunities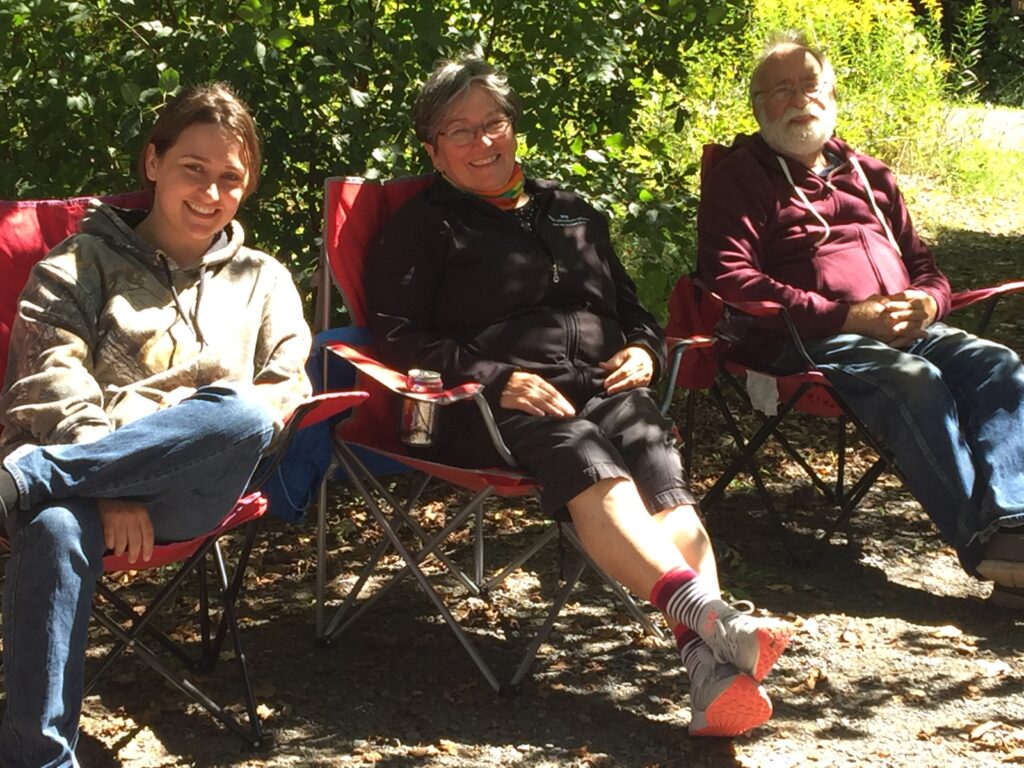 These opportunities are for all ages. Whether you are an experienced camper, or have never camped before, you are most welcome! Please let Jane know if you would like to sign up for camping, and if you need assistance finding camping equipment.
July 22-24 at Father Hennepin State Park. Father Hennepin is about 1.5 hours from the Twin Cities. We have reserved a group campsite, which is a large space where we can all pitch our tents together. The park has a sandy beach on Lake Mille Lacs, fishing, and hiking/biking trails, and is also adjacent to the Soo Line State Trail. We will have opportunities for shared meals and activities as well as plenty of down time for you to do your own thing. Everyone will need to bring equipment for tent camping, including food, dishes and cook stove.
August 26-28 at Camp Amnicon. We will be teaming up with friends from University Lutheran Church of Hope for a weekend at Camp Amnicon. Amnicon is a beautiful spot on the south shore of Lake Superior (about 20 minutes outside of Duluth). The AmniconRiver also runs through the camp. They have great hiking trails, canoes to borrow, and a fabulous beach for hanging out, swimming, campfires . . . Learn more at their website. Meals will be provided by the camp. The lodging will be a choice between platform tents (permanent tents with beds, you bring your own sleeping bag), a few beds that are in the lodge bunk house, and bringing your own camping gear and camping there. There will be some cost to cover meals and lodging; we will share that amount soon.